Florida Mechanics Lien Basics Every Homeowner Should Know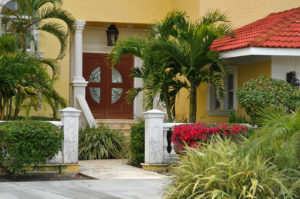 Surprisingly, lien laws have been around for more than 200 years. Yes, it seems hard working people have been sometimes stiffed on their labor for a few centuries. Though apparently some things never change, Florida rules about liens have evolved over time.
Of course, keeping up with changes is best left to legal professionals.
However, most homeowners will at some point farm out work on their home to contractors, subcontractors, designers, suppliers, equipment rental companies, or professionals.
These are the "contractors" who can legally place a lien on a home.
And, a written contract does not have to be executed in order for any of these workers to file a lien.
The somewhat broad law in Florida stipulates that agreements can be oral, implied, written, or expressed between the homeowner and the individual or company supplying the goods or services.
Typically, the reason any person or company would file a lien against a homeowner is because payment was not made to them. However, there are a few preliminary legal matters which have to take place to allow pursuit of a lien.
First, a notice to owner must be delivered to the homeowner within 45 days of delivering supplies or work. If this is not accomplished, the individual or company gives up their right to file any lien.
Second, the lien must be filed within 90 days of the completion of work or delivery of supplies.
Third, the lien must be a "good faith" amount. Padding the amount is subject to a 3rd-degree felony under Florida state law.
Fourth, once the lien has been filed pursuant to county rules, there is a deadline to file a lawsuit in order to collect the money. Typically it is one year, but this can be sped up if the homeowner decides to fight back.
Also, the work or supplies must permanently provide property improvement. Therefore, sub-sub contractors, suppliers to sub subs, or maintenance workers cannot file a lien per the statute.
Obviously, knowing the rights for both sides of any construction type work is critical. Certainly, if any homeowner feels the work done was not satisfactory, they have rights too. However, just a few things to be aware of which must happen during the project:
First, contractors have many rules they follow, the first being that they are licensed. Always check to make sure this is in order and current.
Second, companies must also furnish the homeowner with a list of all contractors, subcontractors, and workers when requested. Florida law states this must be provided within 10 days of the request or they relinquish their right to file a lien at all.
Third, a release should be obtained from the individual or company doing the work every time a payment is made, and final payment on the work should trigger an affidavit from the contracted service. This will ensure there is no further money owed.
Lastly, if there is any doubt about how the work is progressing, check with an attorney. They are experts at advising on homeowner rights and how to legally proceed if anyone feels those rights are being violated.
Certainly, the best way to proceed when dealing with any outside company providing work on your home is by doing the homework. Check licensing, get references, and make sure everything is spelled out in writing. Just as it was 200 years ago, honesty is the best policy. Don't expect anything less from your chosen contractor.
At Towns Realty, we know homeownership is the most important, and sometimes, the most complicated job any of us will have. Therefore, we strive to bring pertinent information to our customers and partners. Feel free to share this article with your homeowner friends and relatives. Contact Towns Realty today.